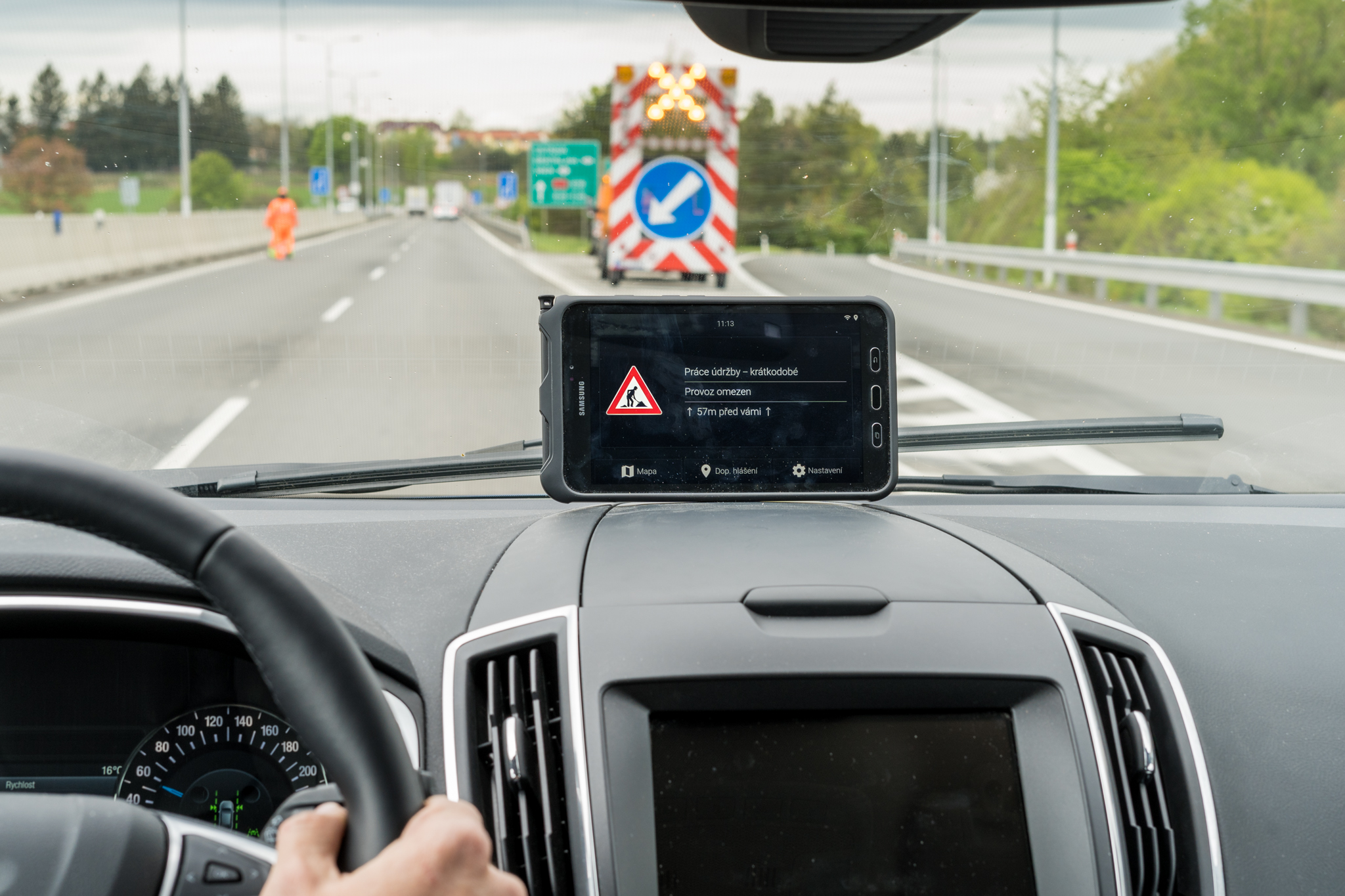 For communications managers, the OBU offers, in particular, a safer way for their employees to work while on duty. This allows the vehicle to warn surrounding vehicles of work currently underway on the road, such as lane closures or winter maintenance. This warning is triggered automatically when the relevant device, such as a beacon or plough, is activated.
The OBU is typically installed at:
Road operator vehicles, such as road sweepers or highway assistant vehicles,
Warning trailers.
The warning will then be displayed on the screen of passing vehicles (if they support V2X communication), as shown to the left.
The Herman company installed already more than 100 OBUs on roadwork vehicles of all types.